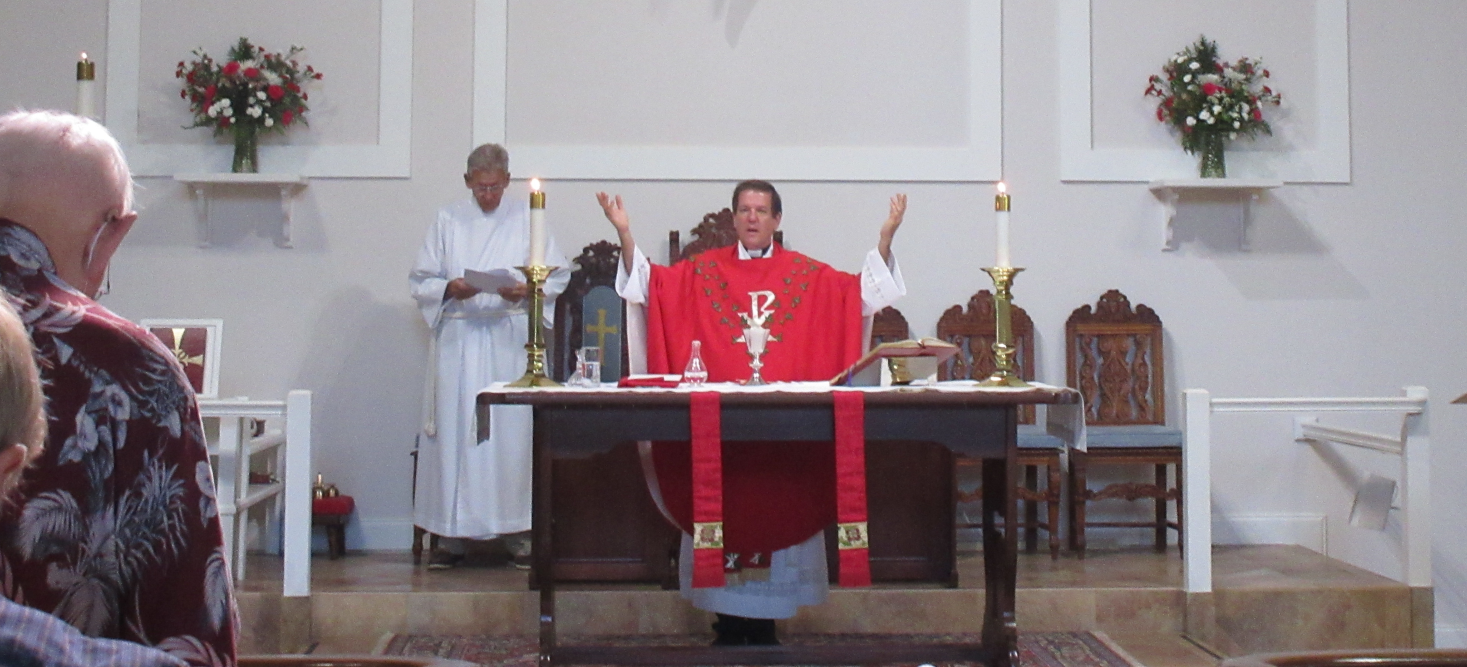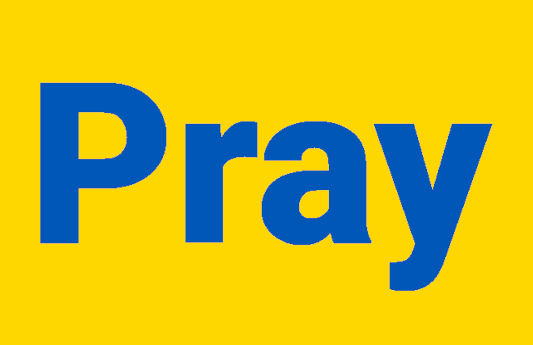 Almighty God, who created us in your own image: Grant us grace fearlessly to contend against evil and to make no peace help us to employ it in the maintenance of justice in our communities and among the nations, to the glory of your holy Name; through Jesus Christ our Lord, who lives and reigns with you and the Holy Spirit, one God, now and for ever. Amen.
—Book of Common Prayer
Join us in worship, 9 a.m. Sundays
Sundays at 9 a.m., in church and live streamed on YouTube.
Here is the bulletin for Sunday, Aug 14
To learn about our worship service and about the Episcopal Church, click here. And click on that shelf of red books to get a short, cute introduction to our time-honored Book of Common Prayer.
Click here for the on-line Book of Common Prayer
Meet our new bishop
The Very Rev. Dr. Doug Scharf will return to the diocese where he was born and raised and is well known. He was elected at a special convention April 2 as our bishop coadjuter and will be ordained as bishop September 24 in Sarasota. He will become the sixth bishop of the diocese when Bishop Dabney Smith retires, later this year.
Four final candidates introduced themselves at "meet & greets" around the diocese. All the q&a sessions can be seen here.
Fr. Scharf was born and raised in Ft. Myers, where his father was an Episcopal priest. He served several parishes in the Diocese of Southwest Florida before moving to Palm Beach County to become rector of Good Shepherd in Tequesta.
"There are few moments when a priest is speechless, but this is one of them. I have been so humbled and honored to have been a part of this journey with you all and to be elected, I am truly overwhelmed. I feel the presence of God's grace in this moment," Fr. Doug said when he received the news of his election via a phone call from Bishop Smith. The assembly reacted with a joyful applause.
Reflect and Connect
This group meets at 9:30 a.m. Wednesdays in the library to watch and discuss the series, Chosen. If you're not familiar with the series, we can bring you up to speed very quickly. All are welcome to sit in and participate fully or to simply audit.
Sacred Ground Series
This is a series of videos, readings and small-group discussions about race. This is highly recommended if you have questions about "critical race theory," a topic needlessly politicized. To watch an introduction, click here.
Interested in pursuing Sacred Ground further? As in participating in a small-group study? Contact Nora Broszeit or Tom Connolly.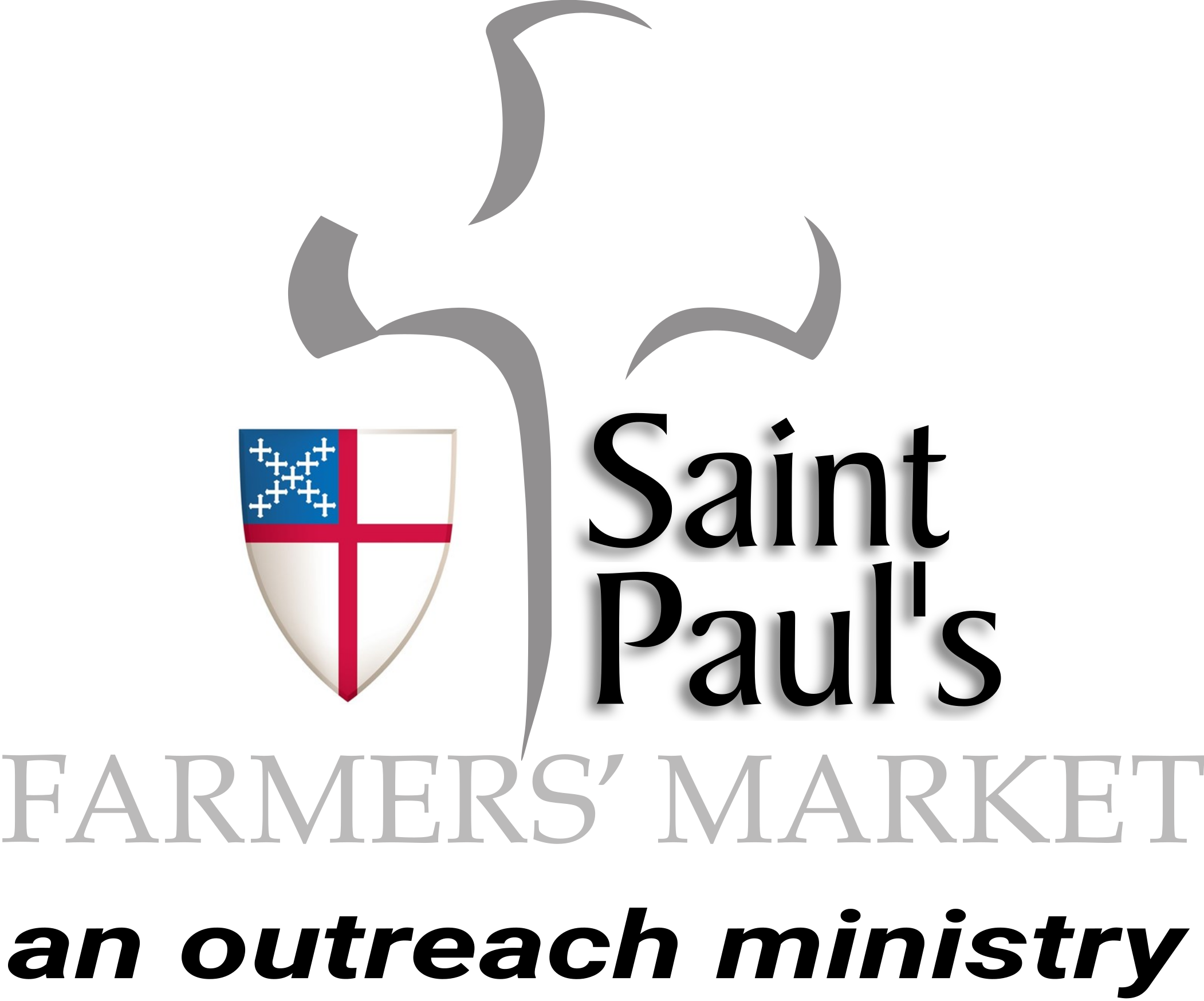 Home of the great Farmers' Market
Now closed until November. If you are a prospective vendor, please call the office, as we are looking for certain vendors for the 2022-23 market year.
Welcome to the easy in-and-out St. Paul's Farmer's Market! Stop by the hospitality pit and introduce yourself to new friends and have a hot dog, on us! The market is open November through April, Saturdays from 8 a.m.to noon. Browse and buy books, jewelery and lots of produce.
For more information about the market, click here.
Supporters of Tumaini Fund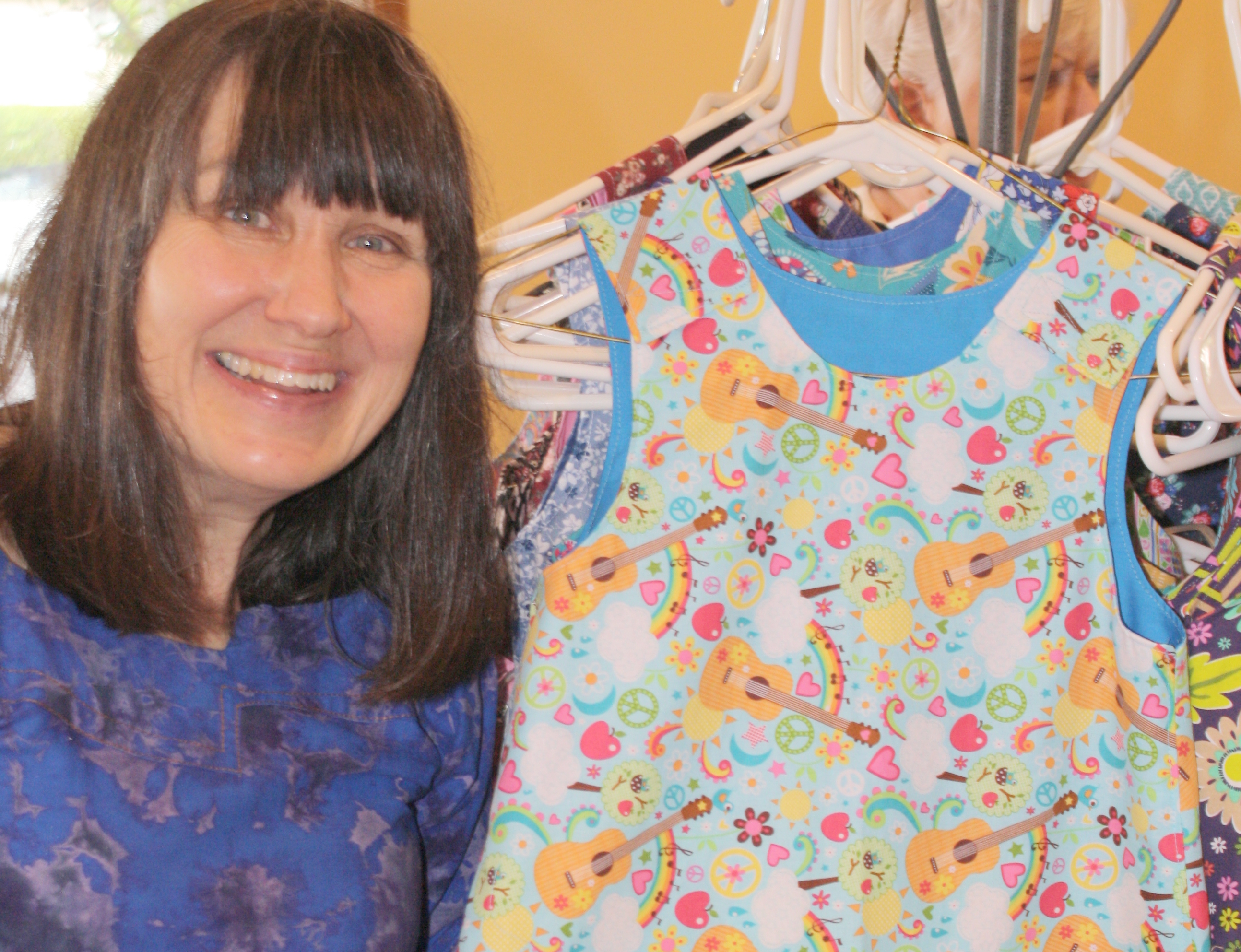 Dr. Susan Wilson, an English family physician, is full of energy and zealfor the Lord. She founded Tumaini (the word means "hope") Fund to put her faith to work in the AIDS-ravaged Kagera region of Northwest Tanzania. There she established an orphanage for thousands of children who lost their moms and dads to AIDS. In addition to monitary contributions, the ladies of our church, the ECW (Episcopal Church Women) have sewn numerous dresses, as seen here with Dr. Wilson.
Parishioners Mike Moore and Roger Conant are directors for the fund in the United States.
Supporters of 'ERD'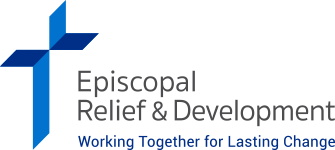 Episcopal Relief and Development is a charity you can trust to use your resources wisely and lovingly. Click the logo above to learn more and make a donation.
Sunday, August 14, 2022

All the links
Sunday worship service, 9 a.m. Stream on your smart phone, computer or television. Subscribe to our YouTube channel using this link. We have a new setup, with three cameras and good audio for home viewers.
Wednesday evening adult education, 6:30 p.m. Where did the ideas of Heaven and Hell come from? Well, in this series we are reading Heaven and Hell by Prof. Bart Ehrman, so we're learning and discussing our findings and reactions. Buy the book on Amazon and join us live or on Zoom. We are on Chapter 6 this Wednesday.
Thursday wine time, 5:30 p.m. Join us with your favorite libation for an hour or so of conversation on Zoom This is a popular and relaxing chat room open to everyone who wishes to join in. Usually called "Thursday wine time," it's on Friday when the vestry meets, usually on the third Thursday of the month.
Join us for coffee after the Sunday morning worship service. It's a time for fellowship and to meet new friends. Parishioners bring snacks to share, and there's always plenty for everyone.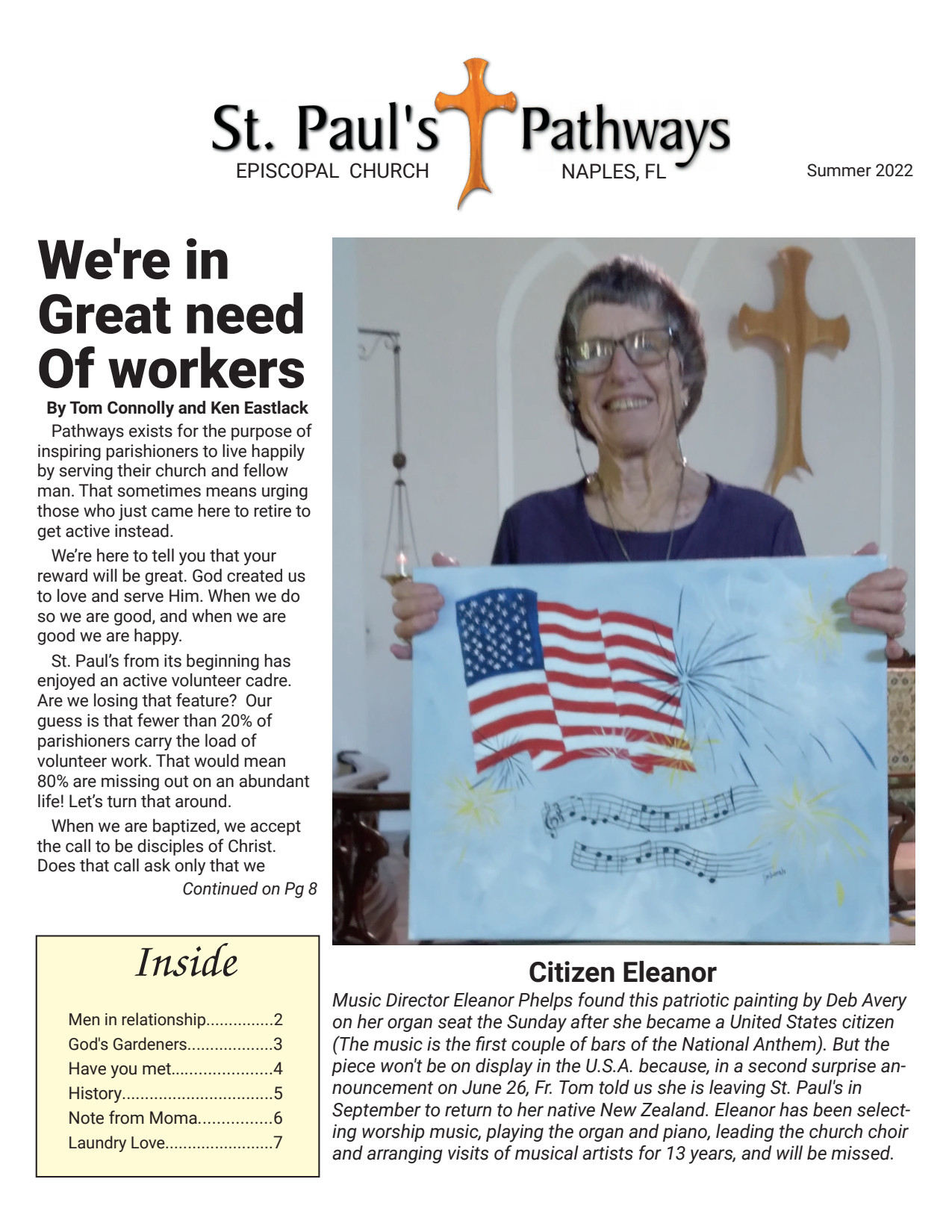 New Pathways available Click on the image above to read or download the latest edition (July 2022) of Pathways, the parish newsletter.
Previous editions of Pathways can be found here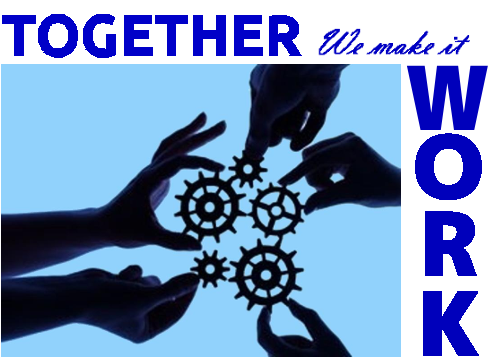 There's a place for you to exercise your ministry at Saint Paul's! We are the hands and feet of the Risen Lord in the modern world that is in great need. Some of our ministries are listed here.
Wearing your name tag is an act of hospitality! We want visitors and our members to feel comfortable at services and coffee hour. If you don't have a name tag, call the office during the week to get one.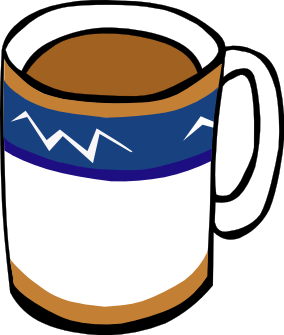 Get the Weekly Update in your email box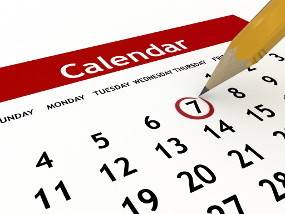 Click calendar to see our activities
Episcopal News Service
[Episcopal News Service] The Rev. David Sweeney has been an Episcopal priest for more than half his life. He's been an actor even longer. Sweeney is rector of Calvary Episcopal [.....................]
[Religion News Service] Blocks away from the Empire State Building, a stunning, mid-19th-century Gothic-style brick church is nestled between steel skyscrapers in New York City's NoMad neighborhood. The Church of the [.....................]
[Episcopal News Service] Episcopal bishops were scheduled to return to their dioceses on Aug. ... after concluding their participation in the Lambeth Conference of Anglican bishops in Canterbury, England. Across [.....................]
[Episcopal News Service] For the second time in two years, the Diocese of Lexington is responding to the needs of residents reeling from flooding caused by heavy rains. This year [.....................]
[Anglican Communion Office] The Executive Director of the Living Church Foundation, Dr Christopher Wells, has been named as the next Director of Unity, Faith and Order for the Anglican Communion. [.....................]
[Episcopal News Service ............1...... Canterbury, England] Archbishop of Canterbury Justin Welby preached at the final service of the 15th Lambeth Conference at Canterbury Cathedral. Watch the service in its entirety here.